Window Tinting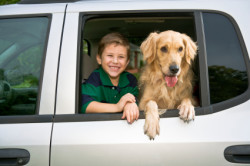 Are you interested in having a car, truck, or boat that is more private, more comfortable, and more attractive? Window tinting is a simple way to accomplish all of those goals at once. Installing window tint in your vehicle can keep out the heat and prying eyes while also giving a sleek and streamlined look. In Saratoga and the surrounding area, your best bet for marine and automotive window tinting is Original Soundz of Saratoga. We're known for quality car audio installation services, but we also specialize in car window tinting. When you turn to us to tint the windows in your vehicle, you can expect top-notch workmanship and customer service at some of the lowest prices in the area. Call today to get more information!
Original Soundz of Saratoga installs computer-cut car window tint for optimal precision and accuracy. We can discuss your specific window tint needs and goals to help you select the right amount of tint to meet those desires. Regardless of what type of window tinting you go with, you can expect benefits including:
Increased temperature control: Car window tinting can block the sun's rays, keeping your vehicle from turning into an oven on hot summer days.
Increased sun protection: Are you concerned about harmful UV rays? In addition to temperature control, window films can help you avoid dangerous UV exposure.
Increased privacy: Tinted windows are more difficult to see into, meaning your vehicle will feel more private.
Increased safety in a collision: Window films can reinforce your vehicle's windows, making them less likely to shatter in an accident.
It's vital to choose the right professional to install marine or automotive window tinting, in order to be sure you're getting the best possible results. In Saratoga, the right company for the job is Original Soundz of Saratoga. We've been in business since 1989, and we're ready to put all of our experience to work on your vehicle.
Lifetime Warranties on Tint for Windows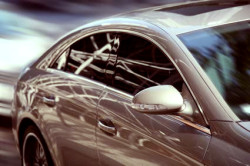 Original Soundz of Saratoga is pleased to offer a lifetime warranty for all car window tint installation. We also adhere to auto window tint film manufacturers' warranties for a year. You can breathe easy knowing that you're making a good investment when you work with the knowledgeable and fully insured professionals at Original Soundz of Saratoga. We stand behind our craftsmanship, whether you come to us for auto window tinting or for one of our mobile electronics services. So what are you waiting for? Call or e-mail us now to start the process of getting a safer, more attractive, and more comfortable car, truck, or boat! 
Automotive window tinting
Tinting windows
Car window tint
Window films