Mobile Video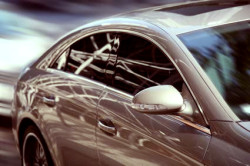 When it comes to traveling with kids, a car video system can mean the difference between a boring, whine-filled drive and a smooth, entertaining trip. If you're ready to upgrade your vehicle with mobile video components to ensure that your children have fun on the road, look no further than Original Soundz of Saratoga for all of your installation needs. We're in-car video experts, with a total of 35 years of experience providing exceptional workmanship to all sorts of vehicle owners. We'll help you select the right car DVD player and other components, creating a car audio/video system that is truly customized to your needs. Then, we'll set everything up properly so you can start enjoying your new system right away and keep enjoying it for years to come. Get started by calling or e-mailing Original Soundz of Saratoga today!
We're able to install mobile video components in everything from family cars to fleet vehicles to boats. Depending on your wants and your budget, the options available to you might include:
Car DVD players
In-dash and pop-up screens
Headrest DVD monitors
Flip-down and sun visor mounts
Video gaming inputs
Remote controls
Headphones
iPod integration
And more!
As a comprehensive car video company, we can install a single car DVD player or upgrade your entire car audio/video system. We can integrate your new components with your radio, GPS, CD player, and more. Custom installation is also an option, if you want a new dash or other features as part of your upgrade. We want to be your only choice for in-car video in Saratoga, and we'll work with you to give you exactly what you're dreaming of in your vehicle.
Lifetime Warranties for In-Car DVD Installation
Original Soundz of Saratoga is pleased to offer a lifetime warranty for all of our installation workmanship. When you hire us to put car DVD players into your vehicles, you can be sure you're getting some of the best workmanship around. We also adhere to manufacturers' warranties up to a year. For your additional security, we're a fully insured business. Whether you need a basic in-dash DVD player or a state-of-the-art integrated audio/video system, you can count on us to give you our best.
Call today to learn more about the in-car DVD systems available to you, and to get a free cost estimate for the products you're considering. Original Soundz of Saratoga wants to be your source for reliable and affordable audio/video upgrades in Saratoga, and we promise to work hard to ensure your satisfaction with our services. Let us put our experience to work for you! 
Car DVD System
Car Video System