Car Audio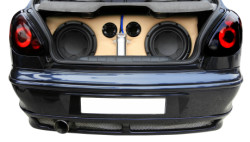 Are you interested in upgrading your car audio systems? In the greater Saratoga area, Original Soundz of Saratoga is your best bet for quality car audio workmanship at reasonable rates. We take pride in our skilled craftsmanship, whatever type of car stereo equipment you're interested in installing. Our technicians have been in the car audio installation business for 35 years, with Original Soundz of Saratoga opening its doors 22 years ago. We're more than ready to put that experience to work on your behalf to give you exceptional results. Call or e-mail us today to learn more about the car stereo systems we can install in your vehicle, and to get a free cost estimate! We look forward to working with you to give you the custom car audio of your dreams.
We're able to help you create a car stereo system that is tailored to your specific needs and wants. Are you hoping for crystal-clear sound quality? Deep, car-shaking bass? We've got you covered. Come to Original Soundz of Saratoga for components including:
Speakers
CD and MP3 players
Amplifiers
Subwoofers
Tweeters
Stereo decks
Custom enclosures
Satellite radios
iPod integration docks
And more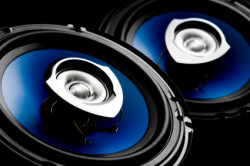 We're fully insured for all of our car audio installation services. For your added protection and peace of mind, we offer a lifetime warranty on all installation workmanship, as well as a one-year manufacturer's warranty on car stereo systems. When you choose Original Soundz of Saratoga for in-car audio, you can be sure that you're working with mobile audio specialists who take your satisfaction seriously and want to give you long-lasting results.
Free Estimates for Car Audio Systems
If you've been dreaming of stellar car audio but have been holding off contacting the pros because you're worried about potential costs, you can take a deep breath and pick up the phone. Original Soundz of Saratoga is pleased to bring our customers some of the lowest car stereo component and installation prices you'll find in all of Saratoga. When you contact us to discuss your in-car audio needs, we'll be happy to give you a free cost estimate. It's all part of our ongoing effort to be Saratoga's best source for quality car stereos and other components at fair prices.
Call or e-mail us now to learn more about what we can do for you! We offer car stereos from brands including Kenwood, Alpine, Soundstream, JVC, and PowerBass. You'll love our excellent workmanship and our affordable prices. Schedule your appointment to install custom car audio today! 
Mobile Audio
Amplifiers
Car Stereo
Car Audio Installer
Motorcycle Lighting
Car Speakers
Head units
Mobile Electronics
Motorcycle Audio