Car Alarms
Prevent theft of your vehicle and the belongings and mobile electronics inside it by installing a quality car alarm. Car alarms give you additional security and peace of mind whether you're parking in a packed lot or on a deserted stretch of road. In Saratoga and the surrounding area, you can put your trust in Original Soundz of Saratoga for expert car alarm system installation. Our professionals have 35 years of experience working with vehicle security systems for cars, trucks, SUVs, and more. You can count on us to have the knowledge and skill to give you top-notch results, whatever type of car security alarm you opt to install. Call now to book your appointment!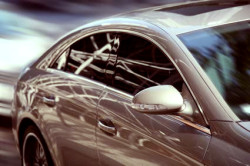 Depending on your needs, your ideal car alarm system might have a variety of features, including:
Keyless entry
Remote starters
Dual shock sensors
Glass sensors
Ignition interruption
Two-way remotes
Original Soundz of Saratoga's job is to help you choose what car alarm features are right for you and your vehicle, ensuring that you feel secure in your car's or truck's security. We prioritize quality workmanship above all other considerations. When you hire us for vehicle security installation, you can breathe easy knowing we'll provide accurate, comprehensive setup of all components. Our expert, professional installation allows car alarms to do their job when you need them most.
Saratoga's Car Security Alarm Specialists
Whether you're interested in remote car alarms or in other alarm models and features, you can put your trust in Original Soundz of Saratoga's decades of experience and training. We're fully insured to install car alarm systems, which means you and your vehicle are in excellent hands. After installing your new car alarm or other component, we'll give you a lifetime warranty on our workmanship and a one-year manufacturer's warranty on the alarm itself. It's all part of our goal to be your best bet for car alarm systems in Saratoga and the surrounding region.
For more information about remote car alarms, keyless entry, ignition interruption, and other security features, give us a call now! We'll be happy to talk you through your options, and to give you a free estimate to help you make a decision. We offer some of the lowest prices around without cutting corners. When it comes to keeping your car, truck, van, or fleet of commercial vehicles safe and secure, look no further than the talented team at Original Soundz of Saratoga for affordable solutions and first-class craftsmanship. We look forward to meeting your car alarm needs. 
Car Alarm Installer
Car Alarm System
Vehicle Security
Auto Alarm
Car Security System