Backup Cameras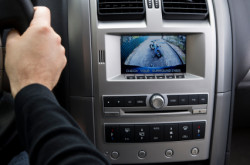 Are you looking for ways to make your vehicle safer? Consider installing a backup camera. A rear-view camera allows you to see what's directly behind your vehicle, making the road a safer place for you and everyone around you. In the local area, Original Soundz of Saratoga offers rear-view mirror camera installation. We've been in the mobile electronics business since 1989, with more than a decade of experience prior to founding our own business. We're familiar with the major brands and models of backup cameras on the market, and we'll help you select the one that's right for your vehicle. Call or e-mail Original Soundz of Saratoga now to get more information about installing a backup camera system with help from our team!
Installing a rear-view camera can help you avoid backing over and into:
Young children and pets
Other pedestrians
Mailboxes
Parked cars
Oncoming traffic
Fire hydrants
Light posts
Landscaping
And much more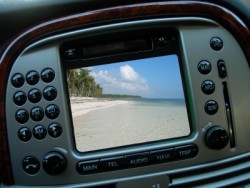 Your backup camera will protect your family and pets, your personal belongings, and your vehicle from damage due to collisions. That means saving money in the long run on potential injuries and repairs. Meanwhile, when you work with Original Soundz of Saratoga for backup camera system installation, you can be sure you're getting a great deal. We're pleased to offer some of the lowest prices for backup cameras in all of Saratoga, and we'll be happy to give you a free cost estimate for the model you desire. We can even help you save by taking a camera out of one vehicle and installing it in another.
Quality Rear-View Camera Installation
In addition to keeping our prices affordable, Original Soundz of Saratoga is proud to give our customers top-notch workmanship. Whether you come to us for a wireless backup camera or another model or mobile electronics component, we'll put our skill and knowledge to the task of completing installation properly and promptly. We'll integrate your new rear-view mirror camera or other equipment as seamlessly as possible, connecting all wiring accurately to give you a device that is ready to do its job for you. We stand behind our technicians' craftsmanship with a lifetime warranty on installation and a one-year manufacturer's warranty on the cameras themselves.
If you're ready to upgrade your car, truck, or SUV, or even your fleet of business vehicles by installing standard or wireless backup camera systems, don't hesitate to contact Original Soundz of Saratoga. We're fully insured, and we promise to give you our best from your first phone call until the job is done. Let Original Soundz of Saratoga be your only source for rear-view camera installation in town! Call now. 
car backup camera
license plate cameras
license plate camera
TM-4318A